Meet Oregons Top Hoopers for 2011 and 2012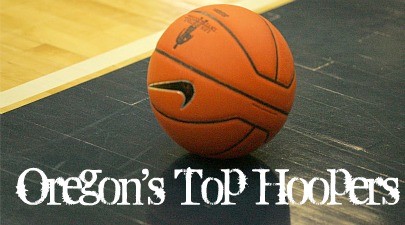 OregonPreps.com has been hanging out at the Les Schwab Invitational all week watching Oregon's best battle it out. Behind the scenes we have been going through the best Hoopers in the State for the Class of 2011 and 2012.
We will follow this group all year but for right now here is our Top Hoopers of 2011 and 2012 thanks to our very own Michael Furlong and Dirk Knudsen.
2011 Class
Kyle Wiltjer 6'9 P Jesuit HS Committed: Kentucky
Unique skill set for a big man, Best shooting post in the country in 2011.
Andrew Andrews 6'0 G Benson HS Verballed to Washington; Prep School Likely
Lightning quick and can get to the rack with ease. Has a very high competitive drive.
Seth Gearhart6'7 W/P Wilsonville HS Offers Rolling In.
Best on defender at any position, can guard points to centers. Has a good post-up game with range out to the 3pt line.
Austin Kuemper 6'9 P Westview HS Committed: Oregon
True post player with a nice face-up shot around 10 feet out.
Tre Hale-Edmerson 6'7 W Sheridan HS Committed: Seattle U
Very raw athlete, moves very well around the court. Creates match-up problems.
Andy Avgi 6'6" P Woodburn HS
The strongest player in the state and maybe the nation. He has a array of post up moves and fakes, finishes well around the basket. Plays much bigger than he is.
Dominique Diltesen 6'4 W Sunset HS
Good skill set for a wing, strong, nice range and rebound better than any other wing in the class.
Brian McGill 6'2 G Clackamas HS
Very shifty, has array of foot fakes and crafty passing. Can score very well but is a pass first point guard.
David Carr 6'1 G Central Catholic HS Committed: University of Portland
Can flat out shoot the rock. You cannot leave him open.
Lamar Fairley 6'3 G Pendleton HS
Natural leader, has proven he can carry a team. Has great range.
Will Bond 6'4 W Central Catholic HS
Good slasher, can score in bunches. Will is a true gym rat.
Max Livingston 6'5 W Lake Oswego HS
Has come on strong this past summer, good at drawing contact and getting his shot off, has a set shot range to the NBA 3pt line.
Kidus Ephram 6'7 P Central Catholic HS Committed: Portland State
Raw athlete; that is best with his back to the basket.
Jordan Akwenuke: 6'4", 190 Pounds Jesuit High School Verbal University of Portland
Terrific Athlete, has upside galore.
Malcolm Paulston 6'1 G Oregon City HS
High engery player that never gives up. Great at getting to the rim.
Miles Gatewood 6'0 G Westview HS
Solid point guard; does not make many mistakes; drives well to the hoop, good shooter, great basketball demeanor and work ethic.
Jack Grodahl 6'4 G Jesuit HS
Has spent time in the weight room to get strong. Has a perfect release on his shot.
Richard Semster 6'1 G David Douglas HS
Quick release on his shot; can score at a high level.
Andrew Batiuk 6'9 P Horizon Christian HS
Very smart player; good turn and face post. Plays a euro style of basketball
Alex Brown 6'5 W Clackamas HS
Wonderful leaper and floats to the rim. Plays much bigger than he is.
Ian Silbernagel 6'3 G McKay HS
Do all type of player; One of the top athletes in the state
Martin Jackson 6'5" Wing Westview HS
Big Body, Long arms, plays hard around the rim in both ends of the court. Tough Kid!
2012 Class
Jordan Tebbutt 6'5 G Horizon Christian 18 Major Offers and Counting
One of the top 20 players in the country in his class; college ready now.
Maika Ostling 6'9 P Dayton HS
Very big; good rebounder and his a nice drop step
Sean McGill6'9 P Southridge HS
Very strong and nice from 10 feet in; Sean holds the lane well from people driving in on him.
JT Flowers 6'6 W Lincoln HS
Raw athlete with lots going for him; Quick first step; Improved Greatly since last year and able to play at the next level.
Jordan Schriber 6'5 W Tillamook HS
Great body with lots of bound; plays above the rim. Can slasher and shoot.
Alex Young 6'3 G Phoenix HS
Wonderful point guard skills with nice size. Has a great shot from the corners
Jake Ehlers 6'6 P/W Corvallis HS
Good motor and drive. Plays half wing/ post. Jake creates match-up problems
Kevin Marshall 6'0 G Wilsonville HS
True point guard; Controls the tempo of the game. Makes very little mistakes. Good shot once in the lane.
Alex Sattley 6'3 G Franklin HS
High flyer and can get to rack with ease.
Avry Holmes 6'0 G North Salem HS
Very competitive; learning the point guard position.
Stuart Bartoldus 6'6 W Newport HS
Pure shooter with size; can guard post and plays as a wing.
Billy Hansen 6'3 G Ashland HS
Not a full time basketball player but can flat out shoot the ball.
James Reid 6'2 G Mt. View HS
Nice leader; Coaches son so he has high basketball IQ
Tre Battle 6'4 W Grant HS
Raw athlete that plays above the rim.
Andrew Evans 5'10 G Canby HS
Fastest player in his class. Will run circles around you and make eye popping passes.
Brandon Loiler 6'7 P Lakeridge HS
Strong player and is great at rebounding the ball.
AJ Hedgecock 6'3 G Dayton HS
An all round player. Good at everything but not great at one thing yet.
John Erickson 6'3 G Sisters HS
A true scorer with a fast release; has two other D-1 athletes in his family.
Grant McNiel 6'1 G Wilsonville HS
Tough athlete; will run through brick walls for his team. Good first step
Cole Gatewood 6'3 G Westview HS
Combo guard with solid IQ and body. Cole is improving fast.